At Christmas I find that it is useful to have a range of easy to make snacks that you can serve quickly to guest or use as starters. Often you are concentrating on the main meal and nibbles keep people out of the kitchen and prevent them from getting under your feet. Vol-Au-Vents are a really easy starter to make and can be filled with a range of different fillings. You can use savoury or sweet fillings and serve them hot or cold. In recent years Vol-Au-Vents have become less popular as a party food, I am not sure why as I really like them. These days you can get a range of different cases which add a more exciting look and feel to the Vol-Au-Vents.


For these I used some Veggie Cups from Pidy's range. They have four flavours in the range, beetroot, carrot, spinach and celeriac which are all made with real vegetable juice and have no artificial colours or flavours. I used the beetroot which have rather a striking red colour and is rather festive.
I made two different fillings for the Vol-Au-Vents, a creamy prawn filling and a goats cheese and cranberry sauce filling. Both of these are really nice and I was hard pressed to decide which I preferred. My son liked the prawn best, I think that was more due to the novelty of getting prawns. They are both really easy to make and can be made in advance.

Creamy Prawn Vol-Au-Vents Recipe
Fills 12 Vol-Au-Vents
Ingredients
Vol-Au-Vent Cases
100g (4 oz) cooked prawns
50g (2 oz) butter
2 tablespoons plain flour
120ml (4 fl oz) milk
60ml (2 fl oz) white wine
60ml (2 fl oz) cream
1 teaspoon paprika
salt and pepper to season
Method
Melt the butter in a pan, add the flour and mix together.
Gradually add the milk stirring constantly until the sauce thickens
Add the cream, wine, paprika and salt and pepper and continue stirring and cooking for another couple of minutes.
Remove from the heat and stir in the prawns.
Place in the vol-au-vent cases.
Goats Cheese and Cranberry Vol-Au-Vents Recipe

Makes 12 vol-au-vents.
I used homemade cranberry sauce but you could use shop bought.
Ingredients
175g (6 oz) Goats Cheese
60ml (2 fl oz) cranberry sauce
Method
Add some goats cheese into the bottom of the vol-au-vent, enough to three quarters fill the case.
Place under a pre-heated grill and let the cheese melt.
Add a teaspoon of cranberry sauce to each vol-au-vent.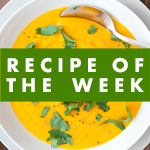 Disclosure: I was sent some Pidy pastry cases in order to create a recipe. Thanks to food PR agency CLIP Creative and PR for the samples.